Will Ryan and the Phoenix (1-5) began the year a disappointing 0-5, and if that sounds familiar – it's because Green Bay started out 0-5 last season. Green Bay did manage to claim their first win of the season 77-48 over DIII opponent UW-Superior on Saturday. And while it's understandable to be disappointed with the way the season has started, context is important.
Three of Green Bay's losses have come by 4 points or less. The most disappointing aspect of these losses is that GB has led a large portion of these games, only to lose it in heartbreaking fashion in the end.
The Phoenix still haven't learned how to close out close games (hint: it's on the defensive end), but that'll come in time. Unfortunately, Green Bay is still struggling mightily on defense (302nd in ADJ Defensive efficiency), and it's ultimately been the reason they can't win these one or two possession games.
In 2020, after beginning the season 0-9, GB would go on to play (.500) ball the remainder of the season – showing noticeable growth along the way. GB was a tough draw night in and night out. Then came the mass exodus, forcing Will Ryan to essentially overhaul his entire roster.
In doing so, he brought in a handful of players that better fit the system he runs – thus helping speed up the programs re-tooling process. The downside however, is that this was going to be a vastly inexperienced team that developmentally was going to be more of a slow burn (357th nationally in terms of experience – only ahead of Dayton).
Thankfully, with the benefit of watching Will Ryan coach a roster that in no way fit his style of play last season – we know he can coach and adapt to his personnel. But, to build a program with any kind of success – GB will need to "get old, and stay old" – which of course is going to take some time.
There are few players with established roles at this point, so they're still searching for their identity on offense.
It may be an uphill climb this season due to a large portion of the rotation getting their first real action at the collegiate level. Experience can only be gained one way, and that's on the job. Even though GB is probably a year away from truly competing in the Horizon league – I still think we've learned a lot about this team.
So, without further ado, here are my non conference player grades.
Starters
Lucas Stieber: B
5.3 points, 2.3rebounds, 5 assists.
(.344 FG% | 57.1 FT% | .316 3P%)
Lucas Stieber has been a terrific facilitator for GB this season. There's no doubt that the Horizon League all freshman team member has improved in his second season under Will Ryan. His shooting splits are nothing to write home about, but his court vision and play-making have been invaluable to GB this season.
As it stands, Stieber currently owns a 3.75:1 assist to turnover ratio, good for 25th in the country. At the end of the day, you know what you're getting with Stieber: good defense, takes care of the basketball, true pass-first PG that creates for his teammates. He's far more valuable to this team than the stat sheet will ever reflect.
Donovan Ivory: A-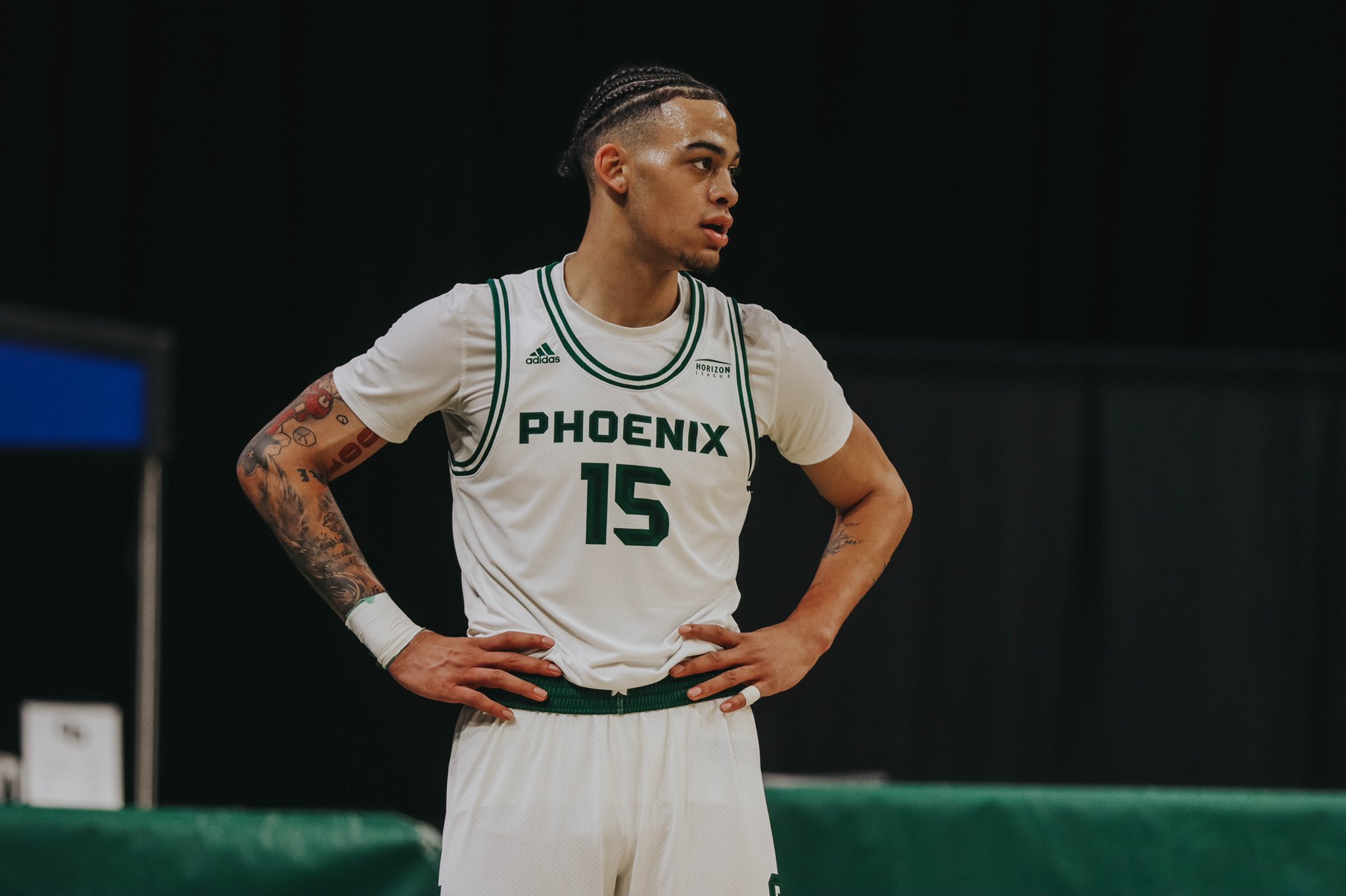 13.2 points, 4.3 rebounds, 2 assists and 1 block.
(.400 FG% | .952 FT% | .367 3P%)
Donovan Ivory has been Green Bay's most pleasant surprise this season. The Boise State transfer has the makings of a future (or present if things break the right way) All Horizon League team level player.
Donovan Ivory was named to the Jersey Mikes Classic All-Tournament Team, averaging 17.6 points and 5 rebounds per game.
Ivory has an improved jumper, and can get to the basket with relative ease. The problem, if there is one, is that Ivory is just scratching the surface of his potential and learning how to be a program's go-to scorer. I'd love to see Ivory be more aggressive and hunt his shot, because I believe it'll ultimately help pull Green Bay out of some of their lengthy scoring droughts.
He also has great defensive versatility and his wingspan makes it easy to disrupt passing lanes. I think GB found a good one.
Emmanuel Ansong: B-
12.3 points, 6.5rebounds, 1.2 steals.
(.519 FG% | 86.7 FT% | .357 3P%)
Emmanuel Ansong is undoubtedly one of Green Bay's best/most important players. However, on a roster full of so many new faces, Ansong's offensive role has been in flux. I believe it'll sort itself out in time, but one thing is clear, he needs more manufactured touches – specifically in the post.
He's still limited with the ball in his hands, and I'm not totally convinced he's as improved as a jump shooter as the numbers reflect. He is however a highly efficient forward that I believe is being forced to play slightly out of position. Ansong is just a special athlete, and the best is yet to come for the young forward.
Cade Meyer: C-
5 points, 1.7 rebounds, 0.3assists.
(.462 FG% | 44.4 FT% | .200 3P%)
Cade Meyer was a truly impressive recruiting win for Will Ryan and his staff. Even though he's started all six games this season, he still looks like a true freshman. Physically Meyer is ready to be on the court, he just needs to play slightly more under control. He's shown from time to time that he plays too aggressively and forces some bad shots.
There have certainly been some encouraging flashes, and I have no doubt he's going to be a strong contributor for the Phoenix moving forward – he's just working to find his role like many of his teammates.
Defense is where he has the most work to be done, but that can be said about most true freshmen.
Japannah Kellogg: C+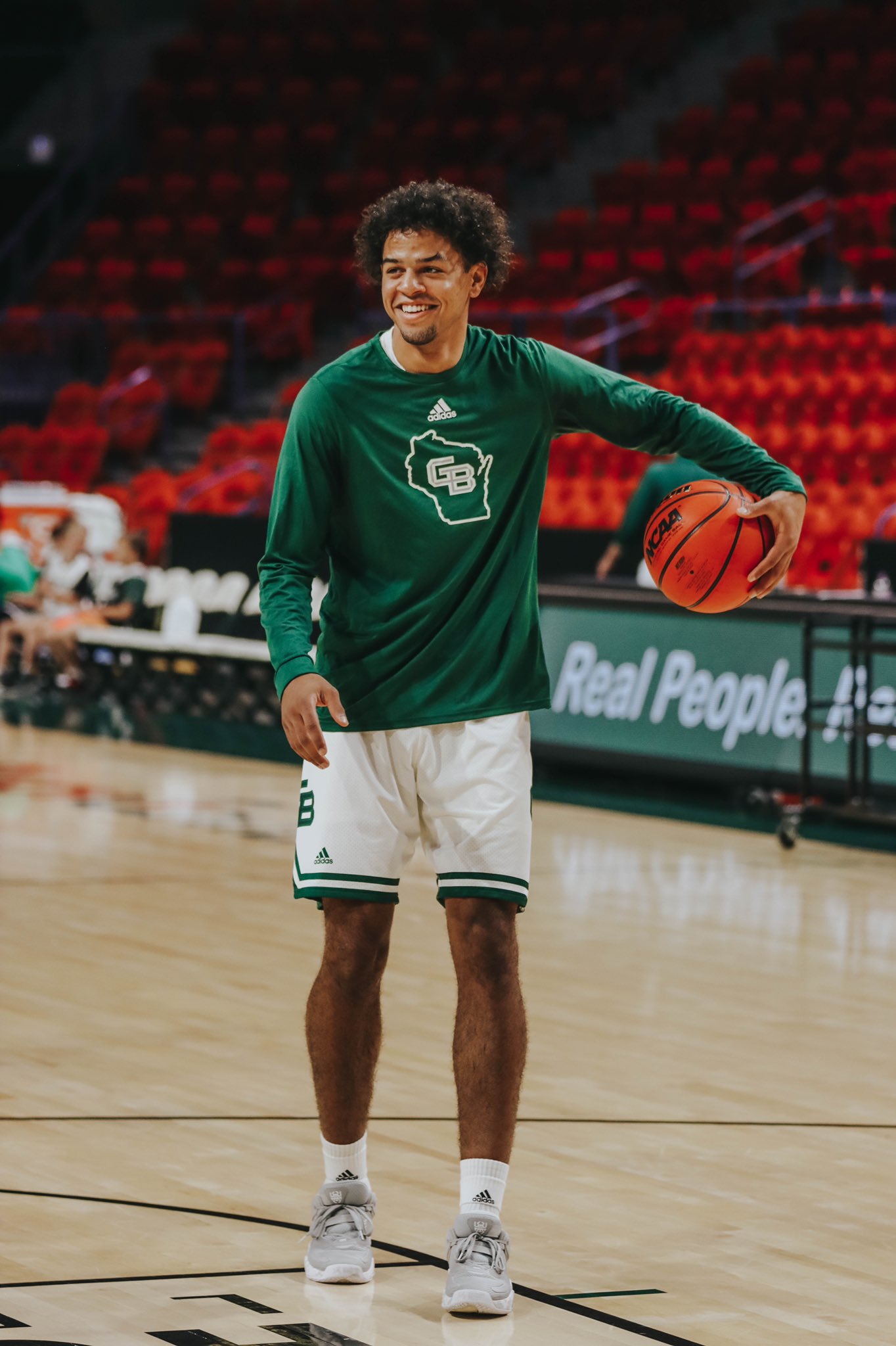 5 points, 4.3 rebounds, 0.2 assists.
(.424 FG% | .222 FT% | .000 3P%)
Kellogg might not have eye popping numbers, but he's clearly improved from a season ago. Kellogg has better footwork in the post, and he's proven to be a great passing big man within the structure of the offense.
Defensively he does an adequate job defending ball screens, he just struggles a bit defending true big men from opposing teams because he's not a "true big man". He'll often be undersized in match-ups, but he plays sound low post defense and works hard to deny post entries.
Really solid player overall, you'd just like to see him try to expand his mid-range game a little bit because I think that'll open up more offensive opportunities for him.
Bench
Kamari McGee: C+
6.5 points, 1.7 rebounds, 1.2 assists.
(.273 FG% | .833 FT% | .222 3P%)
Kamari McGee has all the makings of a terrific lead guard for this program. He's shown great poise and command offensively, and plays good defense with active hands.
The downside however, has been the shooting splits. In short, McGee just hasn't shot the ball well at all. At times he's forced the issue offensively, but really just out of necessity due to the team's lack of scorers. All in all, I don't really have a problem with most of the shots McGee has taken, they just haven't been falling.
He'll need to learn to take better care of the basketball, already owning more turnovers (11) than assists (7). There has been far more to be excited about than discouraged.
Ryan Claflin: C-
3 points, 1.8 rebounds
(.313 FG% | .500 FT% | 26.7 3P%)
Ryan Claflin has been a tough one to peg, he's a shooter that doesn't shoot well. Now, this dates back to last season as well, where Claflin shot just 22% from beyond the arc. He's got a nice looking jumper and takes smart shots, they just haven't been falling.
Physically, I think he needs more time to mature if he's going to play that tweener forward spot for Will Ryan off the bench.
Defensively, Claflin is often in the correct positioning and has a good wingspan. There are definitely tools to work with here, but It might take some time. Either way, GB needs shooting, and he's one of their better shots at improving from beyond the arc.
Randy Tucker: C
2 points, 2.5 rebounds, 1.2 assists.
(.235 FG% | 1.00 FT% | .154 3P%)
The reason Tucker gets a C despite his shooting splits, is because he simply looks the part (passes the eye test). Tucker has great versatility and size – and has already proven to be a willing defender.
On offense, he's taken some good looks, but he, maybe more than anyone else needs to see a few shots go through. I believe he'll be a core member of the rotation all year long as a 3&D option off the bench.
Cem Kirciman: B+
4.4 points, 2 rebounds, 0.8 assists.
(.615 FG% | .667 FT% | .571 3P%)
I owe Cem Kirciman an apology, because he's taken quite the step in year two under Will Ryan. The player he's become is a far cry from the one that played sparingly just a season ago.
Kirciman hasn't been all that good defensively, but he's slimmed down and is moving his feet MUCH better.
On offense, Kirciman can be a stretch four that can promote better floor spacing, and provide some much needed scoring off the bench. On the low block, he's far from a presence, but he's shown improved footwork around the basket – which is encouraging because just a year ago that wasn't at all a thing.
I'm just really pleased with Kirciman's development, because I never would have guessed him to be a useful member of the rotation, and now he's rightfully gaining more opportunities with each passing game.
Mitch Listau: D+
1.8 points, 0.8 rebounds, 0.5 assists.
(.182 FG% | 1.00 FT% | .143 3P%)
Mitch Listau has quickly fallen out of favor in the Phoenix rotation. This is one I didn't see coming. I thought for sure Listau would play the "Ben Brust" role for GB, but after a slow start to the season, he's largely been regulated to mop up duty or spot minutes here and there.
I do believe LIstau is someone who can help this team, especially given GB's inability to shoot. This will be an interesting one to monitor moving forward.
Nate Jenkins: C-
1.6 points, 1 rebound, 0.4 assists.
(.300 FG% | .500 FT% | .250 3P%)
Not much to unpack here, but Nate Jenkins is GB's 3rd point guard. He comes in and just takes care of the basketball and makes sure they run their sets. He doesn't offer a lot on either end of the floor at the moment, but he's solid enough to not be a liability – which allows Will Ryan to keep certain players fresh. Jenkins has been useful, if nothing else.
For more Green Bay basketball content follow @Phoenix_Notes on twitter to get the latest basketball news, recruiting and analysis.
Visit https://horizoneroundtable.com/ for the best Horizon League basketball coverage all in one place