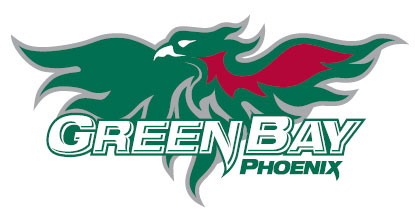 In an off-season full of roster overhaul and retooling its time to take a look at Will Ryan's first recruiting class for Wisconsin-Green Bay. Recruiting is the lifeblood of any collegiate program, and something Coach Ryan is going to have to excel at to get Green Bay contending for the Horizon league title.
On paper it would appear Coach Ryan knocked it out of the park for a few reasons. First of all, all three recruits are from the state of Wisconsin. Each of which were ranked in the state's top 10 players. Why is this important? Well, recruiting at a high level requires continuity and partnerships. Pipelines are not always easy to establish, so creating strong in state relationships becomes a priority. This way you're able to deal with the same AAU programs and high school coaches over the years to acquire good information when recruiting players. Not to mention, many of the in-state players have played AAU either with or against each other one point or another, and those relationships could help lure in other recruits. Becoming a destination for in state talent should be the goal for any mid major program. Coach Ryan talked about putting up a fence around the state, and it looks like he's putting his money where his mouth is.
Second, this class possesses a strong group of four-year players with some room to grow. The recruiting model he is going to try and emulate is to "get old, stay old". Pretty hard to do with a revolving door of transfers. I do think you'll see the transfer portal utilized to try and acquire upperclassmen that can play now and even out the classes. Once that is taken care of, I think you're going to see an emphasis put on recruiting players out of high school so they can develop in his system and not be forced into playing until they're ready.
=======================================================================================
Kamari McGee – Point Guard
I think McGee was an absolute steal for Will Ryan. If McGee wasn't on the same high school team as Tyrese Hunter I think he would have had a more impressive offer list. McGee has a chance to be a complete and foundational type player for the phoenix with time. For an incoming true freshman, I think there is already a lot of polish in his game.
Defensively McGee has what it takes to be a stopper. He just has a nose for the ball and suffocates opposing guards. He has a solid build for his size and demonstrates a lot of strength in preventing dribble penetration. He is a very willing and active rebounder for his size, which speaks volumes about his motor.
On offense McGee has a suddenness to him. He always looks in control when handling the ball but can explode past a defender on a dime. The jumper is improving and should be no worse than serviceable from beyond the arc. The threat alone is all it's going to take to unlock his full offensive potential. For an incoming freshman I'm very impressed with his footwork, and could be worth getting a post touch every so often. McGee has lead guard written all over him.
It's possible McGee will never be the best player on the phoenix in his career, but he could very well end up being the most important. Don't be surprised if he makes an all-league team down the road.
=======================================================================================
Cade Meyer – Forward
Even if there hadn't been substantial roster turnover this year, Meyer was always going to contribute right away as a freshman. This is a team devoid of size and at 6'8'' he will give them exactly that. Meyer is an above average athlete for a player his size. Cade Meyer committed to Green Bay over scholarship offers from Wisconsin-Milwaukee, Valparaiso, South Dakota State, Rice, Western Illinois, Holy Cross, and Stetson.
Meyer really improved his ball handling and ability to take defenders off the dribble these last two seasons. He's very comfortable with his mid-range jumper, and possesses the threat of shooting beyond the arc as well.
I think Meyers most comfortable position at the next level will be the "4", but has the versatility to play either forward spot. Meyer could end up being something of a match-up nightmare once he's fully developed his game. He can run in transition and make plays above the rim. I like Meyer's ability to develop as a low post player. He already has a nice touch and some decent footwork.
I don't want to comment on the defensive end as I haven't seen enough tape to give a completely formed opinion. Highlights don't tell the whole story. You need to watch full games to learn tendencies and how they do with assignments. He does have the size and athletic ability to be a good defender though.
Cade Meyer was an excellent get for Coach Ryan's system. There were plenty of P5 programs that were sniffing around that ultimately didn't end up offering. I think Green Bay may have "out-kicked their coverage" with Meyer. IMO his ceiling is being a team best or second-best player on a good team. He can stretch the floor some and also be a player you can get it down to on the block. Both a skilled and versatile prospect, Meyer was an excellent addition to the program.
=======================================================================================
Brayden Dailey – Guard/Forward
Dailey gives Green Bay something that I don't think is currently on the roster, a true wing with some size. Standing at 6'6'', Dailey is definitely a guard/forward that will provide good length defensively and could create mismatches on offense.
What makes Dailey different from the other two recruits is that he is already a polished scorer, which at his height makes him all the more valuable. Like most wiry freshmen, he could stand to put on some weight. However, I still don't see that keeping him off the floor in year one.
I see Dailey as a double-digit scorer later in his career, and a nice rotational piece right out of the gate.
Dailey chose the Phoenix over scholarship offers from Wisconsin-Milwaukee, Missouri State, Western-Illinois, and Toledo.
=======================================================================================
When reviewing tape of incoming recruits, I don't always see the upside, enjoy their game, or even see the fit. With this class I honestly think Will Ryan found himself three players who will not only contribute from year one, but be productive players over their entire careers. The '21 class adds depth all across the program, hitting on multiple positions who are all versatile in their own way. This is a strong first class and should have fans optimistic for what's to come. Wisconsin has been a hotbed for talent this last decade and if Will Ryan commits to building a fence, he's going to find some diamonds along the way.
Give me a follow on Twitter at @Badgers_Notes